Creative head of Papierblau

u

Papierblau is a one-woman-show by me - Manuela. Drawing and painting is my time-out from everyday life. I started Papierblau because over time I found it a pity to paint my pictures just for myself. It's just much more fun when I can share them. I am incredibly happy every time an order comes in and a Papierblau product brings joy to someone.

I put my heart and soul into the products of Papierblau. Only a fraction of my work meets my own standards and comes into the shop. It is very important to me to sell only high quality products.


I hope you will be inspired and animated to write a card, capture your thoughts with pen and paper or maybe even start drawing yourself.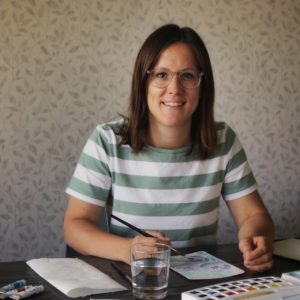 With brush and paint
A large part of the designs are created with watercolour. After drying, the black lines are drawn with fineliner. Afterwards the images are digitalised for printing.
Digital drawings
Some designs are created digitally on the iPad. Drawing digitally offers endless design possibilities.
Individual requests
You can't find what you're looking for in the shop? Or do you need a special text to complement a design? I will gladly create a card according to your ideas. Feel free to contact me directly.