Although our smartphone can remind us of almost everything these days, including birthdays, I still manage to forget them time and again. The reminder appears on the display, but as soon as it is clicked away, I am distracted by something else and I have already forgotten to congratulate the birthday boy or girl. Actually, I always try not to just send an SMS or WhatsApp, but to send card to the birthday girl or boy. I just find it much more personal and beautiful to send birthday wishes this way. Unfortunately, I am often too late for this. That's why I've decided to go analogue now 🙂 With a hand-written birthday calendar.
My Birthday Calendar
My birthday calendar shows half a year on one page. This way I have an overview of the upcoming birthdays and hopefully remember in time to write a card and bring it to the post office. Let's see if it works out that way. Would you like to try it out too? Then download the birthday calendar right now. Simply print it out and off you go. I printed out the calendar on kraft paper. I think it has a nice touch this way. But of course you can also just use white A4 paper or another colour.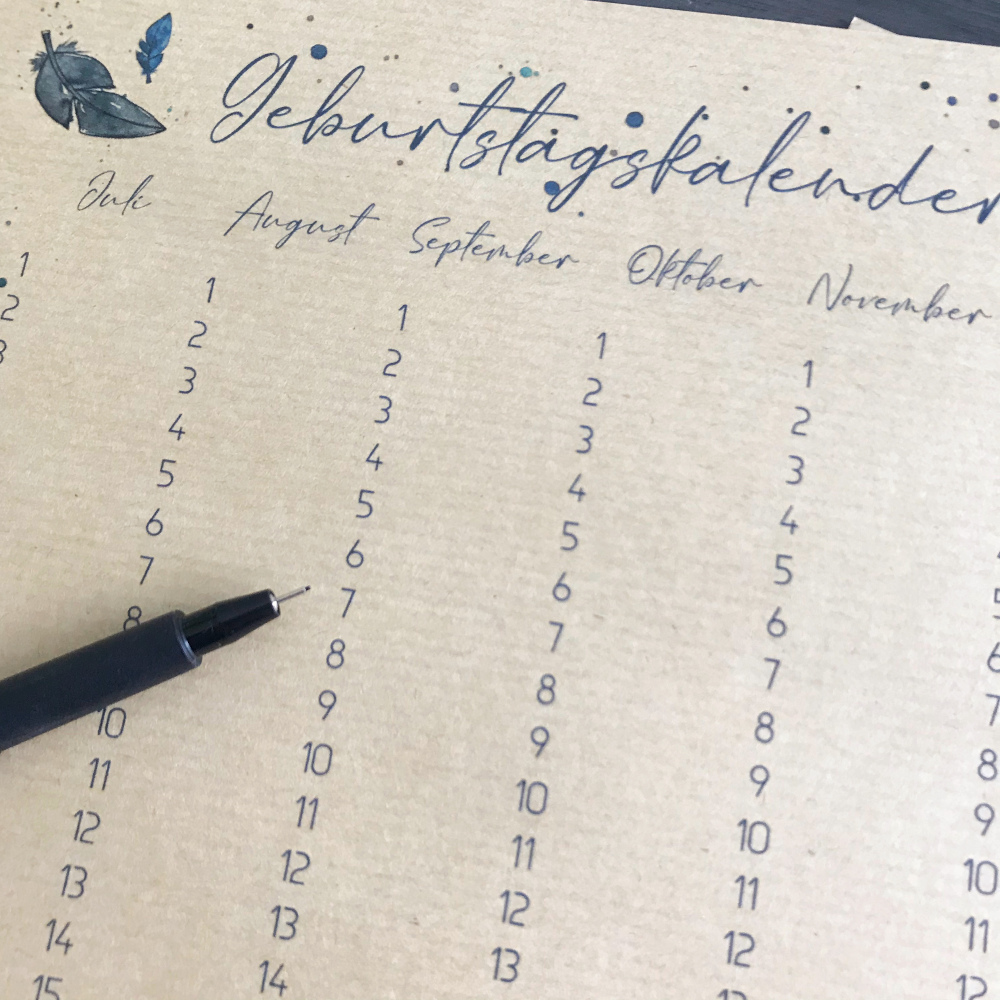 Print advice
The calendar is intended for A4 format. When printing, make sure that you adjust the size to the page size in the print settings. Otherwise the border may be cut off.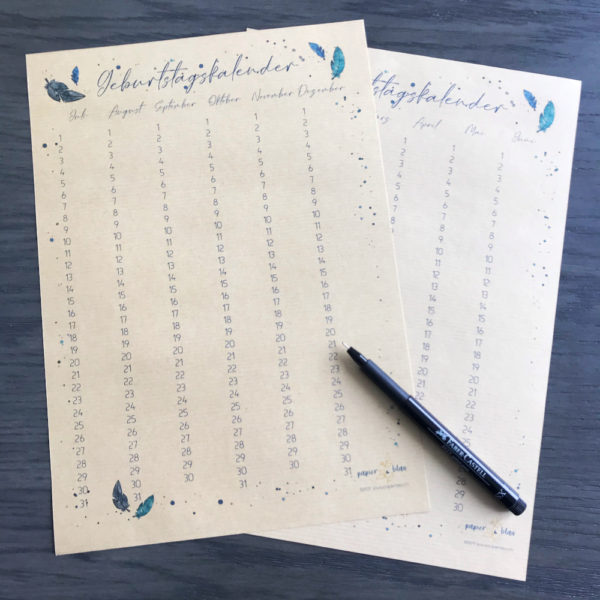 This might interest you as well